Dealing with Difficult People: Working with You is Killing Me!
Wednesday, May 5, 2021 (7:00 PM - 8:30 PM) (EDT)
Description
Cranky Colleagues? Surly Students? Abominable Administrators? Every workplace has its own set of people who are negative, people who oppose every idea that is not their own, people who blame others, and people who seem to enjoy creating conflict. Difficult people reduce productivity, lower department morale, and raise everyone's stress levels. This seminar will focus on 5 types of difficult people that often walk the halls of academia, explore their motivation for behaving badly, and provide specific strategies for neutralizing their negative behaviors. Don't reward difficult people for being difficult. Learn to take charge and rise above the fray!
Learning Objectives:
Describe how difficult people think, what they fear, and why they act the way they do.
Identify the behaviors of the four most common types of difficult people in academia.
Develop a personal action plan to neutralize the behavior of difficult people in your work setting.
Time Ordered Agenda
7:00 - 7:05 p.m. ET - Welcome, introductions, and disclosure
7:05 - 7:15 p.m. ET - Understanding the problem – why difficult people are difficult, why we must deal with them, and the negative effects on clinical effectiveness
7:15 - 7:25 p.m. ET - The 4 basic ways to deal with difficult people
7:25 - 7:35 p.m. ET - Why difficult people are difficult: The dimensions of Human behavior
7:35 - 7:45 p.m. ET - Changing YOUR behavior to manage THEIR difficult behavior (Your Behavior-Changing Toolbox)
7:45 - 8:25 p.m. ET - Specific strategies to deal with 4 common kinds of difficult people in academia: The Bulldozer, The Sniper, The Whiner, The Bully
8:25 - 8:30 p.m. ET - Wrap up/questions
Webinar Speaker:
Shari Robertson, Ph.D., CCC-SLP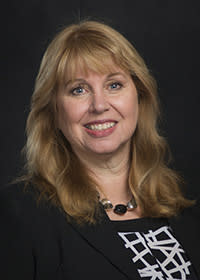 Shari Robertson, Ph.D., CCC-SLP, ASHA Fellow is the 2019 President of ASHA, professor emerita and retired Associate Provost, Indiana University of Pennsylvania, and owner of several businesses. Robertson has published numerous articles, book chapters, and clinical materials and presented hundreds of workshops at state, national, and international venues on a variety of topics including leadership, advocacy, counseling, imaginology, and self-care. Shari enjoys helping her colleagues find ways to nurture their professional and clinical skills as well as their creative and entrepreneurial talents.
Disclosures
Financial: Paid an honorarium by CAPCSD for this webinar; Some materials from the book I Used to Have a Handle on Life, But it Broke, for which Shari receives royalties, may be used in this webinar. Dynamic Resources - Shari owns the company that publishes this book.
Non-Financial: None
Images
Pricing
| | |
| --- | --- |
| CAPCSD Member | $40 |
| CAPCSD Affiliate Member | $60 |
| CAPCSD Non-Member | $60 |
GoToWebinar
Once registered, you will receive an email confirmation from GoToWebinar with login instructions.
Wednesday, May 5, 2021 (7:00 PM - 8:30 PM) (EDT)
Categories
Webinar
Professional Development