IPE/IPP Information Exchange - Taking the First Step: IPE/IPP Accountability 101
Thursday, September 22, 2022 (7:00 PM - 8:00 PM) (EDT)
Description
The IPE/IPP Information Exchange is a yearlong online learning event aimed at supporting faculty and programs interested in expanding IPE/IPP experiences for undergraduate and graduate students.
Over six (6) sessions, participants will join content experts discussing issues related to IPE/IPP using an informal and interactive conversational format.
Through speaker presentations and opportunities for dialogue and connection, the IPE/IPP Information Exchange hopes to create a consistent and casual environment for faculty across multiple disciplines to connect, share ideas, brainstorm, and expand existing knowledge and research surrounding Interprofessional Education and Collaborative Practice.
Session 1
Taking the First Step: IPE/IPP Accountability 101
Thursday, September 22, 2022
7:00 P.M. - 8:00 P.M. ET
This conversation is suited for institutions looking for support to begin a formal IPE/IPP programming
Content Expert/Speaker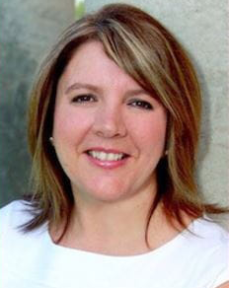 Barbara Maxwell, Ph.D., DPT, PT, MSc, Cert THE, FNAP, Associate Dean & Director, Indiana University Interprofesisonal Practice & Education Center and Professor of Physical Medicine & Rehabilitation
Dr. Maxwell is a licensed physical therapist and educator who has led interprofessional practice and education initiatives across countries and continents over the span of her career. Her research and professional interests focus on interprofessional and collaborative health care, geriatric workforce enhancement, and neurological rehabilitation. Dr. Maxwell is a Distinguished Scholar and Fellow of the National Academies of Practice (FNAP) and inaugural chair of the NAP Physical Therapy Academy. She has served in leadership of several statewide, national, and international interprofessional organizations, including serving as the United States representative to Interprofessional. Global, the Global Confederation for Interprofessional Education and Collaborative Practice.
Facilitator: Laura Karcher, Chair, IPE/IPP Committee, CAPCSD
Images
GoToWebinar

Thursday, September 22, 2022 (7:00 PM - 8:00 PM) (EDT)
Categories
Meeting
Professional Development